Uniforms vs No Uniforms: The Value in a Uniform
June 30, 2021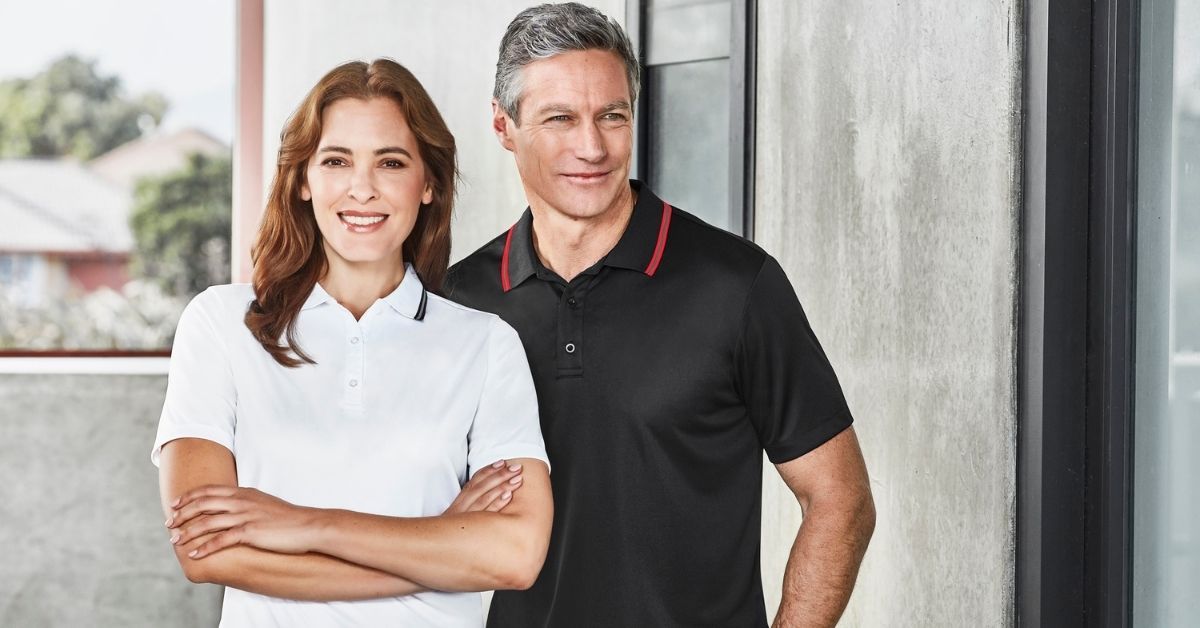 Regardless of what industry you work in, there is value in wearing a uniform vs no uniform. Your appearance and presentation matter as your attire communicates a message and sets an agenda for how you want to be perceived.
Think about it - have you ever seen a financial advisor in leggings and a t-shirt? If you did, would you trust that person? How about a PE Teacher in a suit? You might be wondering how they do their job!
It's important to shape the message you want your team to communicate through your uniform. You need to consider what suits your business needs, whether that be professional or slightly more casual, and what kind of attire will suit.

Below, we explore the value uniforms can provide a business, and the argument of uniforms vs no uniforms.
Brand awareness
Getting your brand out there is a key fundamental to building brand familiarity, and what better way to promote your brand than to wear it! Branded uniforms are a great way to build recognition and get your brand displayed in public on a day-to-day basis. Like your website or business card, your uniform is an extension of your brand - almost like a walking billboard!
Look the part
You only have one chance to make a good impression, so take the pressure out of what to wear with branded team wear.
A uniform can also communicate professionalism and authority to your clients.
Recent research from Milkround in the UK revealed that almost two thirds (65%) of Generation Z (18-22 years old) feel judged based on their appearance at work, and more than a third (36%) actively worry about being ridiculed for their clothes.
Similar research has found that we make subconscious assumptions based on gender and even hair colour. While we can't often change these things, we can take the pressure out of deciding what to wear to work each day with a uniform.
Team building & equality
It's important for staff retention that your employees feel like 'one of the team.' A 2017 report by talent firm Aon Hewitt heard from more than 5 million respondents and determined that staff engagement is an ongoing challenge with nearly 40% of employees revealing that they are 'actively disengaged' or 'passive' within the workplace.
Introducing a uniform to your team has been shown to unite staff members and build comradery which is why sporting teams wear uniforms. A uniform is an equaliser and it can subconsciously make people feel like they are part of a collective.
Cost-effective
Building a work wardrobe can be a stressful, time-intensive and costly exercise. If you don't have a uniform, often you need to update your wardrobe as the seasons and trends change. Having a uniform can save your people from feeling the pressure to purchase or invest in additional work attire.
Uniforms vs no uniforms
When it comes down to it, there are many pros and cons when deciding whether to invest in a team uniform or not. While opting not to have a uniform may be the cheapest option for your business, uniforms are often a small price to pay for a bigger reward. According to a survey done by YouGov Galaxy, Australia, 94% of consumers prefer staff in uniform as they are easily recognised, along with 93% of the population believing it reflects well on a company if the staff wear smart uniforms. Some other interesting statistics around the main reasons staff members like wearing a uniform to work are:
70% like that they don't have to think about what to wear every day
62% like that they don't have to buy other clothes for work
56% believe that it's more practical for the job
51% state that they are easily recognisable
Wearing a uniform not only is preferred by the population for the above-mentioned reasons, but it can also help to build a positive team culture at your workplace. Employees who wear uniforms develop a sense of solidarity with co-workers, creating an environment in which teamwork is enhanced and performance improves. Feeling united is one way to bring your staff together and optimise performance.
Having a uniform also stresses the difference between 'work' and 'play'. Wearing a uniform is a key indicator to the brain that it's time to work.This increases focus and productivity.
Uniforms in the real world
It's time we put all of this acquired knowledge to the test and speak to someone who has had previous experience in team dressing. We reached out to Human Resources Manager, Taylor Evans* about how she has previously managed uniform rollouts at her workplace. 'As part of the management team, we undertook a review of the uniform items we were providing to ensure they met the following standards:'
Met or exceeded our safety requirements (both legislative and best practice)
Displayed our branding to its best potential
Were comfortable, durable, and appropriate for the task at hand, as well as had sizing options for all team members
Could be used in a few different settings (both practical and promotional)
Stood out among our competitors
Taylor also advised us around how they used uniforms to build team culture, through introducing some 'really cool sportswear' into the mix. 'The business competes in a number of industry and fundraising events (including triathlons, tennis, soccer and the Oxfam Trailwalker event) and participants received high-quality activewear with custom branding.' Taylor said. 'These were exceptionally well-received by the employees, and actually encouraged more people to get involved – so a win/win situation!'
Taylor has used uniform options from the Biz Collection range previously, and when asked on her opinion on what she believes benefits of a great uniform are, she advised the following:
When designed well, uniforms create brand awareness
Create a sense of pride and team identity
Protect employees
Reduce costs for employees by lowering their expenditure on work clothing and enables them to claim laundry expenses.
If you're considering introducing or updating your workplace uniform, we invite you to explore Biz Collection Canada. With a wide range of apparel, we have something to suit a range of industries.
*Name has been changed for privacy reasons.